Meet the Front Line Staff of Wexford Rape Crisis
Clare Williams, Manager Wexford Rape Crisis MSc, BSc, B.A., Dip Mgt, Dip Addictions, Dip Group Work.
Clare commenced as Manager with WRC in Nov 2014. Her working background includes work as a counsellor supporting and helping clients with addiction, depression, anxiety, and trauma. Clare has also held a range of senior managerial roles, mainly in Dublin in a variety of work settings. These include managing a Residential Alcohol & Drug Detox Unit, an emergency Shelter for homeless people with mental health challenges, a Transitional Housing Project for people exiting prison and a residential service for women affected by Domestic & Sexual Violence. She worked mainly with organisations such as Dublin Simon Community, De Paul Trust and The Vincentian Housing Partnership.
---
Catherine Murphy, Staff Counsellor B.Sc., Dip. MIACP.
Catherine has worked with Wexford Rape Crisis since 2000. She has many years' experience working with adults, both men and women, who have experienced all types of sexual violence (including childhood sexual abuse), domestic violence and gender-based violence. Her therapeutic approach is humanistic/integrative with person-centred values. At the core of therapy is the bond that develops between client and therapist. This facilitates the establishment of a strong foundation of trust and care. Catherine recognises that every client is unique, and she tailors her approach based on the needs of the individual. She facilitates a safe, supportive, nurturing environment which helps clients work towards self-healing and recovery from their trauma. She has completed her training to be a Reiki Practitioner.
---
Jessica Du Bois, Staff Counsellor, Dip. Counselling MIACP.
Jessica has been a counsellor for Wexford Rape Crisis since 2004. She is a fully accredited Humanistic Integrative Therapist who began her career as a Rape Crisis counsellor at Portsmouth Area Rape Crisis Services in the south of England in 1998. She is also a fully qualified and certified Equine Assisted Mental Health Professional. As a humanistic counsellor, she believes, that through deepening self-awareness, we can all connect with the counsellor within ourselves, and strive to fulfil our true potential in life. For Jessica, being a counsellor is a great honour and privilege.
---
Bernadette Lacey, Panel Counsellor, Dip Gestalt, Dip HE, RGN, MIACP
Bernadette is a Gestalt Psychotherapist. She works very much on a holistic level encompassing mind body and spirit of clients. She has a deep interest in working with childhood trauma and its effects in adulthood. She also has an abiding love of nature and a passionate belief in the healing and therapeutic powers of the connection with our natural environment and in particular, trees, and feels this to be a very valuable and profound resource which forms an intrinsic part of her work with clients. Bernadette feels the earth has a very forgiving, soothing and calming effect on our system when we spend time with nature, and helps us to regulate our physical, emotional and psychological selves in order to manage life's challenges better. She believes that sometimes there just aren't words for what has been suffered and the earth doesn't need them in order to heal us.
---
Ciara Murray, Panel Counsellor, Dip Psychotherapy MIAHIP
Ciara Murray is a qualified accredited Psychotherapist and she currently work part time with Wexford Rape Crisis since 2018. She also has a private practise based in Ferns for over five years, working with clients suffering with depression, anxiety, trauma, loss & bereavement. Before this she worked on a voluntary basis in Living Life Counselling & Enniscorthy Vocational College. She also has experience as working as a social care worker in a residential setting working with adolescents in care. Ciara trained in the Tivoli Institute, and qualified from the 'Professional Training Course in Psychotherapy & Counselling' (2010-2014). She continues to do professional development workshops varying from different topics such as mindfulness, children's play therapy to suicide prevention. Ciara offers a safe, non-judgemental space for her clients. She works in a humanistic and integrative way. She likes to focus on helping the client recognise their own capabilities through personal growth and choice.
---
Fiona Clancy, Adolescent Counsellor, BSoc Sc, Diploma in Psychotherapy,  MIACP.
Fiona is a fully accredited Humanistic & Integrative Psychotherapist and has worked as a Psychotherapist with adults who have experienced trauma since 2005. Fiona has also gained post-graduate qualifications in Child & Adolescent Psychotherapy and Therapeutic Play and has been working therapeutically with children and adolescents since 2007. Fiona's work experience also includes working in family centres, in homeless services and in a residential setting for adolescents in care. Fiona's role in Wexford Rape Crisis is to provide psychotherapy to adolescents and young adults who have been impacted by sexual, domestic or gender-based violence. Fiona believes that at the core of therapy is the therapeutic relationship and that the relationship or bond between client and therapist is central to healing. Fiona uses a variety of therapeutic approaches and creative mediums to support clients to begin to heal physically, emotionally, cognitively and spiritually from their trauma.
---
Carolyn Brohan, Education Project Worker, M.A., B.A., Dip
Carolyn has been a member of the team since Sept 2017. She delivers Wexford Rape Crisis Consent & Sexual Violence Prevention Programme along with workshops, programmes and training to young people, and professionals, throughout County Wexford. She formerly delivered the EU-funded pilot of the Manuela Programme with Wexford Rape Crisis who was one of four centres in the country providing this initiative. For the past twenty years she has worked as a Senior Youth Worker in a myriad of settings and diversity of roles including youth work services, working with minority groups, in residential care and a Tutor in adult education. She also works part-time as an Associate Lecturer in the third level sector.
---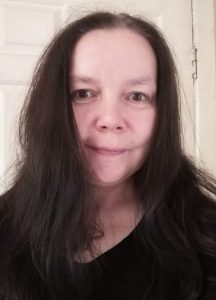 Claudia Blaess, Adolescent Therapist, B.A. (Hons) in Psychology, Diploma in Counselling and Psychotherapy
Claudia is a fully accredited Psychotherapist and has been working with adults since 2014. Being passionate about working with young people, she has continuously engaged in training in this area, including how to care for vulnerable children, and has been working with adolescents since 2018. Claudia completed her degree in Psychology in 2021 with Dublin City University and is currently doing her MSc in Child and Adolescent Mental Wellbeing with Anglia Ruskin University.
In Wexford Rape Crisis, Claudia provides Psychotherapy for young people that have been impacted by sexual, domestic or gender-based violence. Claudia feels that a trusting and compassionate therapeutic relationship is the most important part of therapy to help the client to engage and face their emotions, a difficult and challenging process for any survivor of trauma. She uses a person-centred approach, as well as tools from cognitive behavioural therapy or creative mediums to give the young person a safe space to heal. Claudia also provides parenting support for parents looking to gain tools in supporting their children during these difficult times and after.
---
Joanne O'Leary, Administrator.
Joanne joined the Team in June 2022 as the full time Administrator. Joanne has a long history of working in administration and worked in Law Firms as a Legal Secretary for almost twenty years. Joanne is looking forward to her future at Wexford Rape Crisis
---
Freda Quinn, Volunteer.
Freda began volunteering for WRC in 2012. She has been volunteering in many different capacities over the years but mainly as a fundraising volunteer and assisting with the day today running of the premises. Freda travels between her native Dublin and her home in Wexford on a regular basis and as such volunteers any free time she has when she is back in Wexford. Freda also volunteers for many other large organisations throughout Ireland. When a job needs to be done, Freda is the person to call.
---
Kit Kenny, Counselling Psychologist. BA (Hons) Psychology, MSc in Counselling Psychology, Certificate in CBT, Cert in Sand Therapy.
Kit is a Counselling Psychologist and works therapeutically with children, adolescents, and adults. Using a person-centered approach, she explores clients issues and goals and offers appropriate evidence based therapy. Her experience has included working with primary and secondary school students. Therapy for children includes the use of play therapy techniques as appropriate. Conditions treated include loss, through death or separation, anxiety, anger management, adhd, and Asperger's to name a few.
As a contract worker for the HSE for 10+ years she worked with Adult clients; In Wexford Self Harm Intervention Programme – Counselling for suicidal thoughts and self-harm. Counselling in Primary care; Issues included working with Depression & anxiety, panic attacks stress, low self-esteem and relationship problems
Kit is a member of the Psychological Society of Ireland and abides by its Code and practices.
---
Sarah Farrell, Staff Counsellor.  BSc (Hons) Counselling & Psychotherapy
I joined the team at Wexford Rape Crisis in June 2022, having worked in 'Its good to talk' for 4 years as a fully qualified Psychotherapist. I am a fully accredited therapist and I value the use of Humanistic, Integrative approach in my work. I believe the establishment of a safe, trustworthy relationship is fundamental in the healing process and that it is a privilege to be a part of each individuals unique healing journey. I am very pleased at the opportunity to be a part of the team at Wexford Rape Crisis.
---